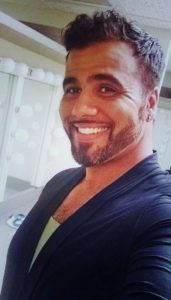 JOHN CRUZ…MON-FRI 8p-Midnight
Hoosier born and what some would call a nomad, I am back home again in Indiana. And love living in Michiana. I grew up driving the back roads listening to everything from Metallica to Marshall Tucker Band to Rascall Flatts and EVERYTHING in between. But I have ALWAYS been connected to country music, due to my southern roots. Both parents are from the south, and music is the soundtrack to my life. I believe Family is EVERYTHIING! Catch me out with friends at concerts, local brew houses and sporting events (Go Irish).
When I'm not on the TON playing a TON of new country at night, you can find me spending time with loved ones. And in the recording studio voicing and producing radio commercials for markets all over the U.S. and Canada. (shameless plug).