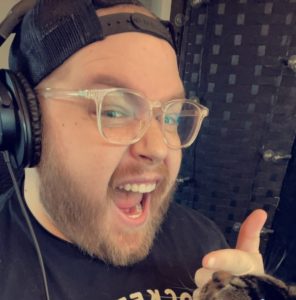 BIG MIKE… TUES-SAT 12A-6A
Yo Yo YO What's going on?!This is Big Mike and I was told by the big wigs I need a flashy bio for the website so here's my hot take… Just a second let me go grab my dollar store sunglasses and my trucker hat so I can record this in my truck so you get the message loud and clear!
Ever since I was about 10 years old when I met my first bona fide radio star…who happens to be my coworker today on one of our sister stations the legendary Jack Reichert I've always wanted to work in radio and since 2013 I've done just that! 
I go by the name of Big Mike and some things you need to know about me is that I love old cars, I love making people laugh, I love my 6 fur babies (two dogs and four cats, we like the brady bunch ya'll) that take up waaaaaay too much room in my small home and I love that I have part time custody of a tortoise named Raoul with my ex wife during the warmer months.
If you want to see me grow my sweet ass beard and talk about spooky stuff in between listening to your favorite country music, follow me on instagram at @waterh0use