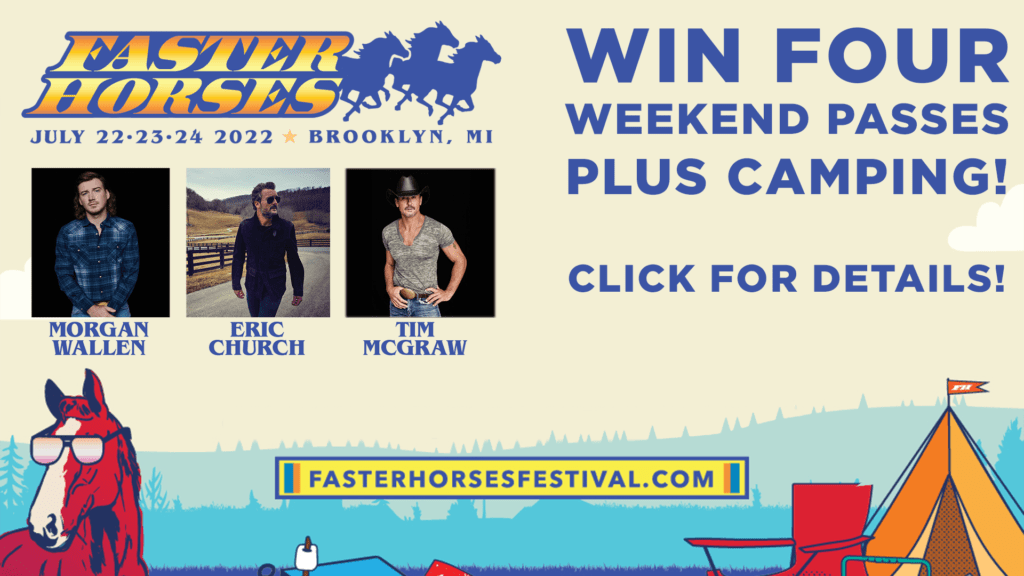 THE PARTY OF THE SUMMER!
Win 4 weekend passes PLUS a campsite
How To Win:
Stop by these locations to enter in by scanning the QR Code or visiting the URL on the Faster Horses posters located inside. You can only enter in once at each location, but each has options for bonus entries, so if you enter in at both locations, you will increase your entries!
Locations to enter in at:
–Massage Envy at University Park Mall in Mishawaka (6501 North Grape road suite 1125)
–Rick Reid State Farm office in Granger (12657 State Road 23)
Contest Rules:
Dates: May 27th-June 17th
May only enter once per location
Each location is one entry with options to earn bonus entries
Winner will be randomly selected at each location
Winners will take home each: 4 weekend GA Passes plus a reserved campsite. Valued at over $1,000
See full general rules for contesting by Mid-West Family South Bend HERE